Westerns On The Web – Featured Western Movie Star – JOHN WAYNE. CLICK ON THE PHOTO READ ABOUT John Wayne and WATCH John Wayne MOVIES!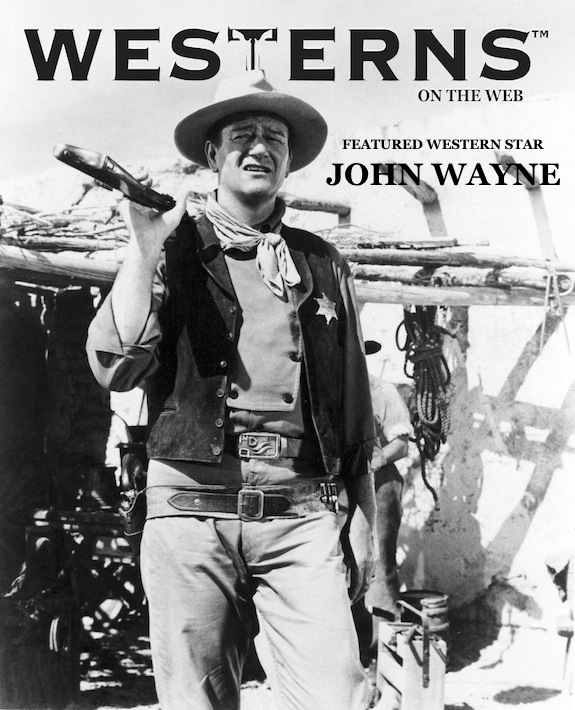 The Harris Poll's Favorite Movie Stars for 2015 has been released and JOHN WAYNE continues to appear in the top ten rising from #7 last year to #2 this year!
John Wayne is the only star to have appeared on the list every year since its inception in 1994 (also the only star who has been in the top 10 every year) and the only non-living star to EVER appear on the list!