Randolph Scott western movies free online
Whatever happened to Randolph Scott ? He is right here on Westerns on the Web . Randolph Scott movies for free . Just put your mouse arrow back on Randolph Scott in the main menu OR type in Randolph Scott in the search box and scroll to the bottom of the page to see what Randolph Scott movies we have at this time ! click on the one you want to watch . Then sit back and relax and enjoy the movie . HERE ON RANDOLPH SCOTTS PAGE I have embbeded a true treasure from Randolph Scott . Take a look i think you will enjoy it . Bob
Westerns full of boots, old west, big cowboy hats, spurs and saddles .
Randolph Scott Movie Credits – As you can see many of them are westerns! And many are TOP Notch westerns!
Ride the High Country
Gil Westrum
1960 Comanche Station
Jefferson Cody
1959 Ride Lonesome
Ben Brigade
1959 Westbound
Capt. John Hayes
1958 Buchanan Rides Alone
Tom Buchanan
1957 Decision at Sundown
Bart Allison
1957 Shoot-Out at Medicine Bend
Capt. Buck Devlin
1957 The Tall T
Pat Brennan
1956 7th Cavalry
Capt. Tom Benson
1956 Seven Men from Now
Ben Stride
1955 A Lawless Street
Marshal Calem Ware
1955 Tall Man Riding
Larry Madden
1955 Rage at Dawn
James Barlow
1955 Ten Wanted Men
John Stewart
1954 The Bounty Hunter
Jim Kipp
1954 Riding Shotgun
Larry Delong
1953 Thunder Over the Plains
Captain David Porter
1953 The Stranger Wore a Gun
Jeff Travis
1953 The Man Behind the Gun
Major Ransome Callicut
1953 Three Lives (Short)
Commentator
1952 Hangman's Knot
Major Matt Stewart
1952 Carson City
Silent Jeff Kincaid
1951 Starlift
Randolph Scott
1951 Man in the Saddle
Owen Merritt
1951 Fort Worth
Ned Britt
1951 Santa Fe
Britt Canfield
1951 Sugarfoot
Jackson 'Sugarfoot' Redan
1950 The Cariboo Trail
Jim Redfern
1950 Colt .45
Steve Farrell
1950 The Nevadan
Andrew Barclay
1949 Fighting Man of the Plains
Jim Dancer
1949 The Doolins of Oklahoma
Bill Doolin / Bill Daley
1949 Canadian Pacific
Tom Andrews
1949 The Walking Hills
Jim Carey
1948 Return of the Bad Men
Vance
1948 Coroner Creek
Chris Danning
1948 Albuquerque
Cole Armin
1947 Christmas Eve
Jonathan 'Johnny'
1947 Gunfighters
Brazos Kane
1947 Trail Street
Marshal William Bartley 'Bat' Masterson
1946 Home, Sweet Homicide
Lt. Bill Smith
1946 Badman's Territory
Mark Rowley
1946 Abilene Town
Dan Mitchell
1945 Captain Kidd
Adam Mercy / Adam Blayne
1945 China Sky
Dr. Gray Thompson
1944 Belle of the Yukon
Honest John Calhoun aka Gentleman Jack
1944 Follow the Boys
Randolph Scott (uncredited)
1943 'Gung Ho!': The Story of Carlson's Makin Island Raiders
Col. Thorwald
1943 Corvette K-225
Lieut. Commander MacClain
1943 The Desperadoes
The Sheriff
1943 Bombardier
Capt. Buck Oliver
1942 Pittsburgh
Cash Evans
1942 The Spoilers
Alexander McNamara
1942 To the Shores of Tripoli
Sgt. Dixie Smith
1941 Paris Calling
Lt. Nicholas 'Nick' Jordan
1941 Belle Starr
Sam Starr
1941 Western Union
Vance Shaw
1940 When the Daltons Rode
Tod Jackson
1940 My Favorite Wife
Burkett
1940 Virginia City
Vance Irby
1939 20,000 Men a Year
Brad Reynolds
1939 Coast Guard
Lt. Thomas 'Speed' Bradshaw
1939 Frontier Marshal
Wyatt Earp
1939 Susannah of the Mounties
Monty – Inspector Angus Montague
1939 Jesse James
Will Wright
1938 The Road to Reno
Steve Fortness
1938 The Texans
Kirk Jordan
1938 Rebecca of Sunnybrook Farm
Anthony Kent
1937 High, Wide, and Handsome
Peter Cortlandt
1936 Go West Young Man
Bud Norton
1936 The Last of the Mohicans
Hawkeye
1936 And Sudden Death
Police Lt. James Knox
1936 Follow the Fleet
Bilge Smith
1935 She
Leo Vincey
1935 Village Tale
T.N. 'Slaughter' Somerville
1935 So Red the Rose
Duncan Bedford
1935 Roberta
John
1935 Rocky Mountain Mystery
Larry Sutton
1935 Home on the Range
Tom Hatfield
1934 Wagon Wheels
Clint Belmet
1934 The Last Round-Up
Jim Cleve
1933 Broken Dreams
Dr. Robert Morley
1933 To the Last Man
Lynn Hayden
1933 Man of the Forest
Brett Dale
1933 Cocktail Hour
Randolph Morgan
1933 Sunset Pass
Ash Preston
1933 Supernatural
Grant Wilson
1933 Murders in the Zoo
Dr. Jack Woodford
1933 The Thundering Herd
Tom Doan
1933 Hello, Everybody!
Hunt Blake
1932 Wild Horse Mesa
Chane Weymer
1932 Hot Saturday
Bill Fadden
1932 Heritage of the Desert
Jack Hare
1932 A Successful Calamity
Larry Rivers, the Polo Coach
1932 Sky Bride
Captain Frank Robertson
1931 Women Men Marry
Steve Bradley
1930 Born Reckless
Dick – Joan's Rejected Suitor (uncredited)
1929 Dynamite
Coal Miner (unconfirmed, uncredited)
1929 The Virginian
Rider (uncredited)
1929 Half Marriage
Night Club Patron (uncredited)
1929 Sailor's Holiday (uncredited)
1929 The Black Watch
42nd Highlander (uncredited)
1929 The Far Call
Helms
1929 Weary River
Man in Audience (uncredited)
1928 Sharp Shooters
Foreign Serviceman in Moroccan Cafe (uncredited)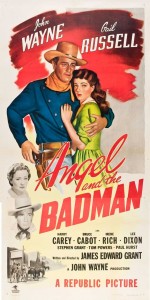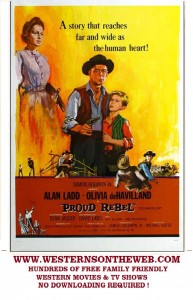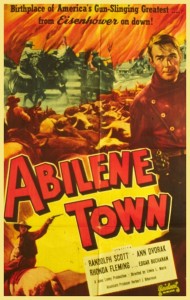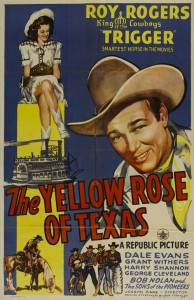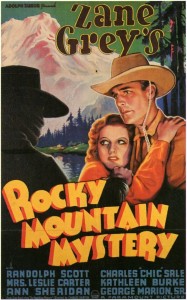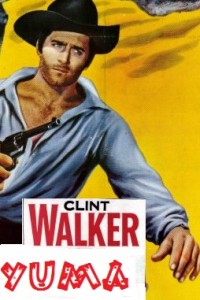 ABOVE ARE SOME OF OUR MOST POPULAR MOVIE PAGES . JUST CLICK ON THE POSTER TO TAKE YOU TO THAT MOVIES PAGE